The Missing Chapter is a new 54-page zine put together by VCFA faculty member Tasheka Arceneaux Sutton and her students at Southeastern Louisiana University devoted to black designers, black publications, and black agencies.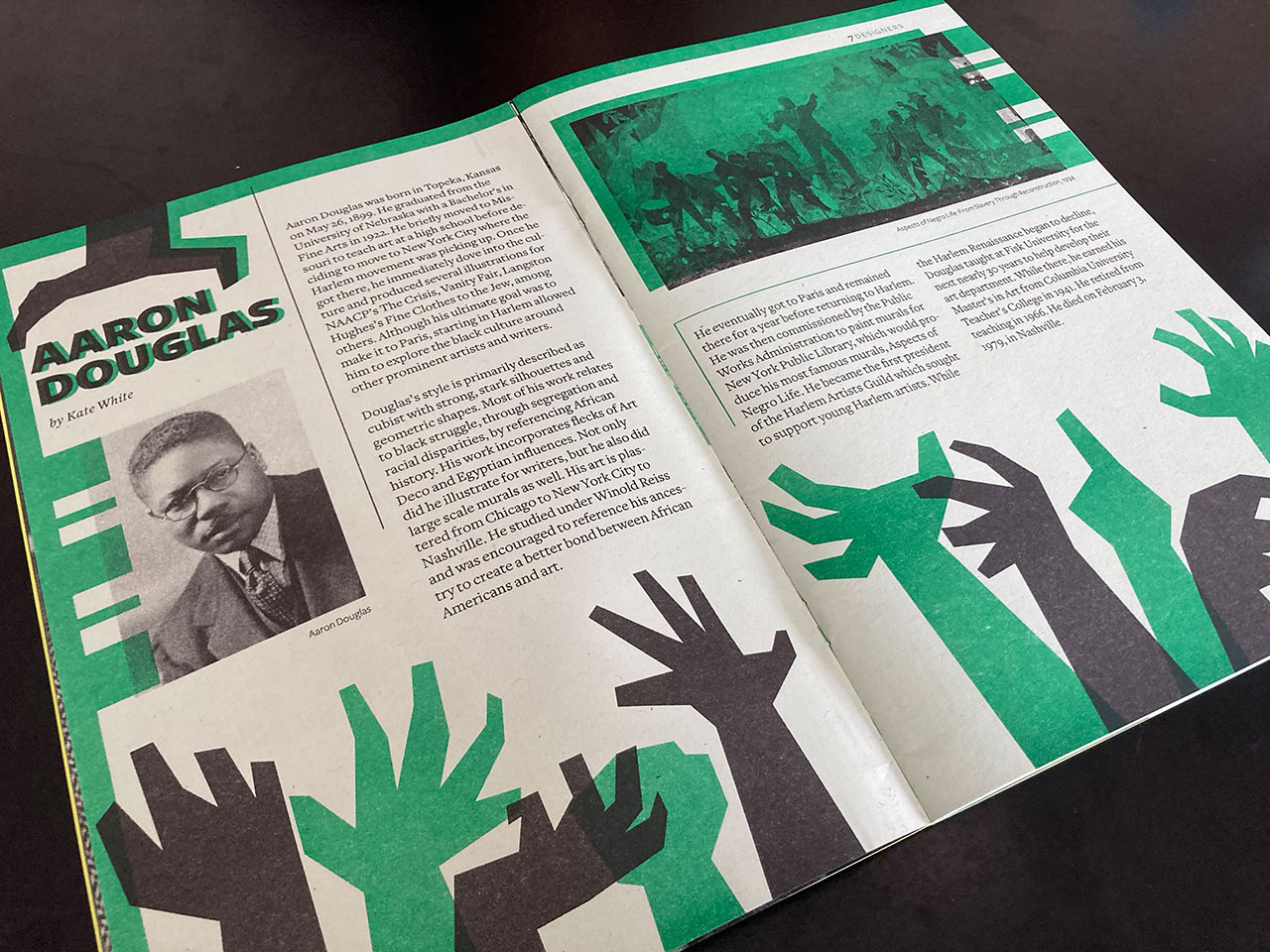 Tasheka puts it best in her introduction to the zine, "There are about six notable graphic design history books and only one mentions a black graphic designer".
Printed in two Risograph colors on a variety of paper stocks, The Missing Chapter is an essential read, covering important black designers like Charles Dawson, Leroy Winbush, Aaron Douglas, Emory Douglas, Archie Boston, Ed Towles, Sylvia Harris, Garland Kirkpatrick, Gail Anderson, and many more.
You can get a copy of your very own for $35 postpaid using one of these payment methods:
PayPal: [email protected]
Cash App: $TashekaArceneaux
Venmo: @Tasheka-Arceneaux
Don't forget to include your mailing address!
The Missing Chapter is an essential resource for design history teachers seeking to expand their approach to teaching history and making it more inclusive.