VCFA faculty member Tasheka Arceneaux Sutton has released a new zine titled Prague Study Abroad Sketchbook Doodles. Printed on a Risograph in two colors—glorious hot pink and green, PSASD is a form-making zine culled from Tasheka's time spent in Prague back in 2002.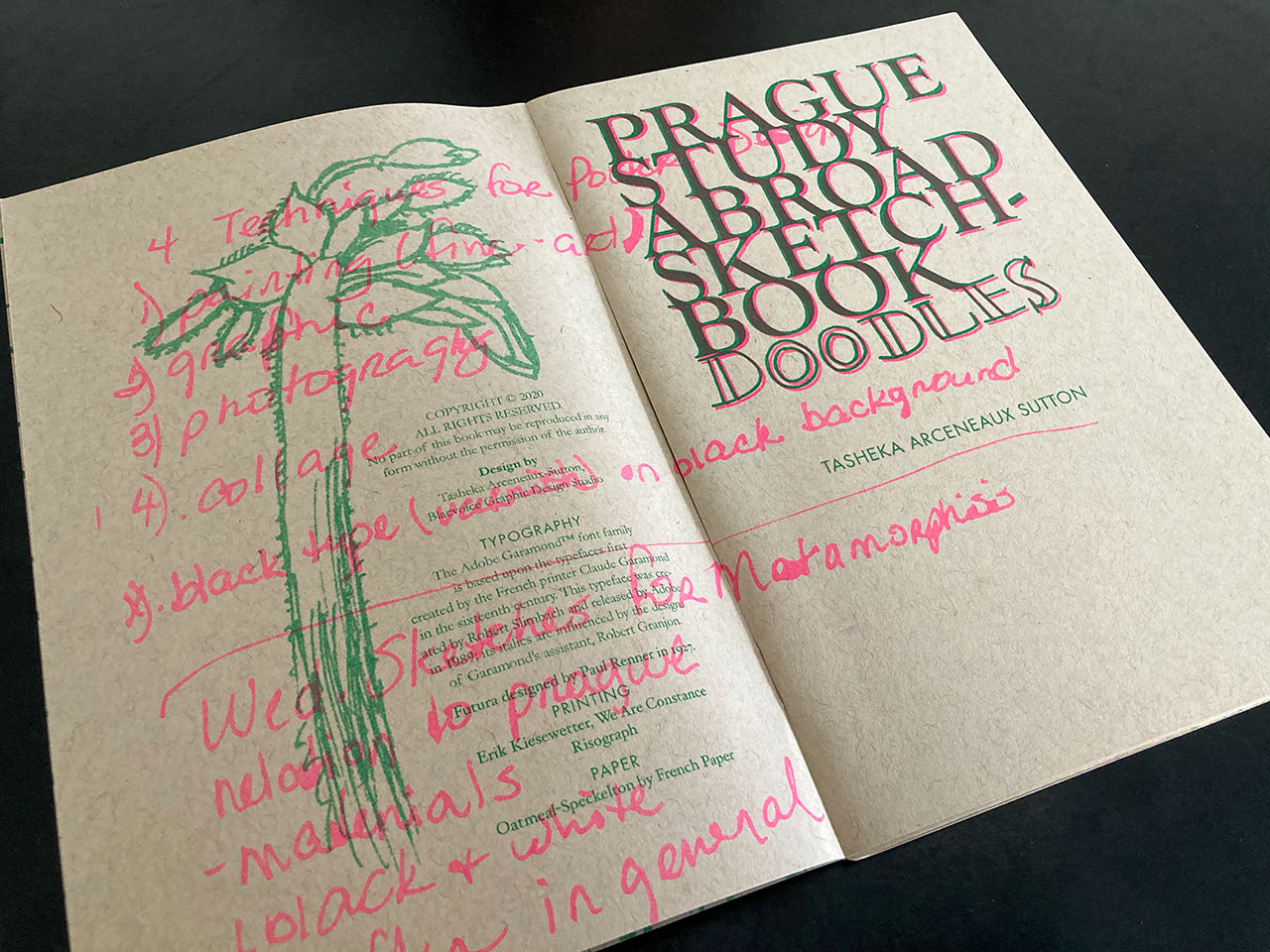 The 34-page zine is a visual feast printed on lovely kraft-colored papers and was originally a part of Tasheka's exhibition LeftOvers at Loyola University New Orleans' Collins C. Diboll Art Center.
You can get a copy of your very own for $20 postpaid using one of these payment methods:
PayPal: [email protected]
Cash App: $TashekaArceneaux
Venmo: @Tasheka-Arceneaux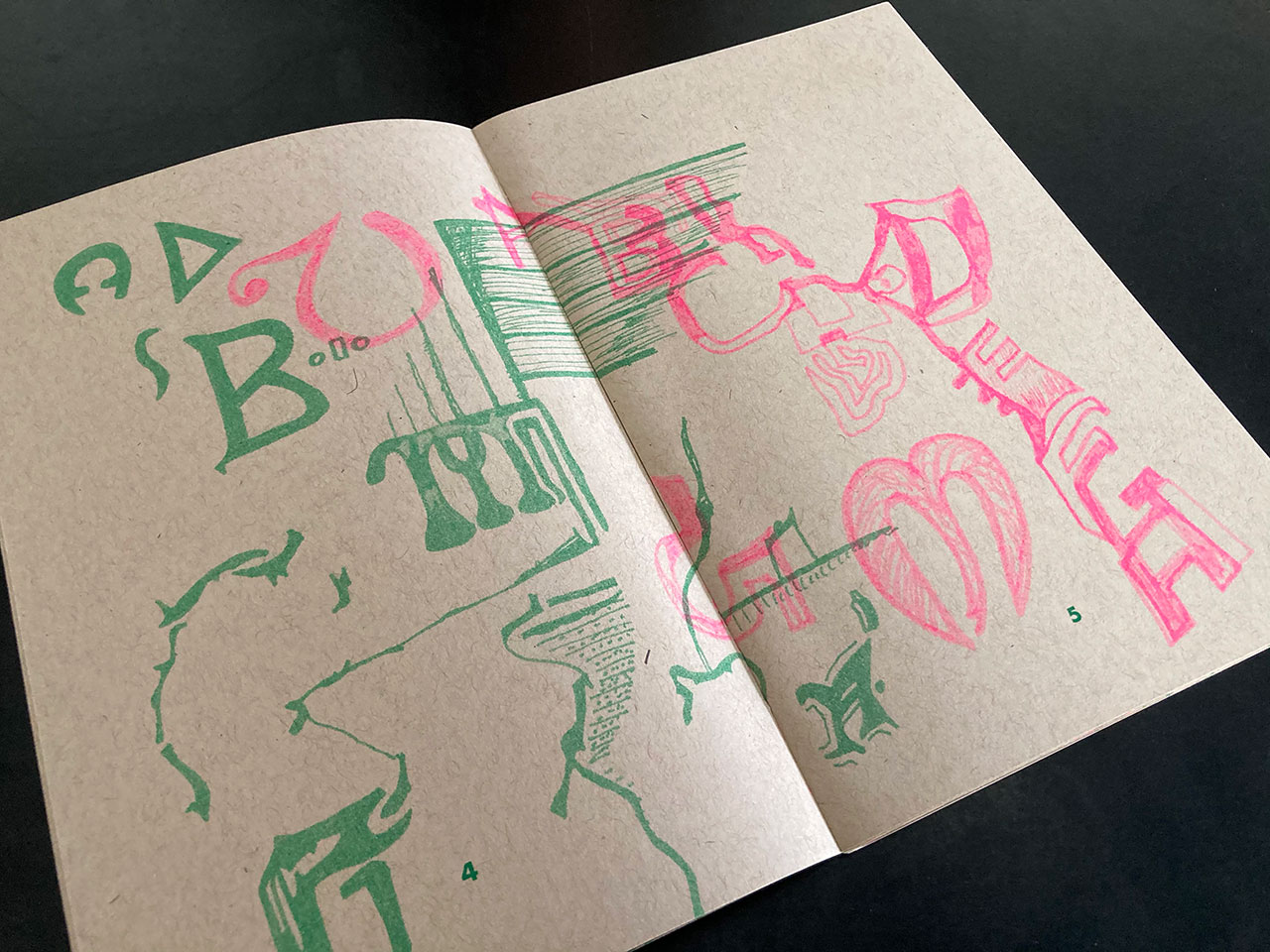 Don't forget to include your mailing address!