One of the things that really makes VCFA's low residency program so exciting are the amazing individuals and teams that we have invited to the school to participate in our April and October residencies. As VCFA's MFA in Graphic Design program has turned five years old, we thought we'd share with you a a roll call of the amazing creatives we've had visit the program and participate in lectures, workshops, critiques, guest teaching, and other activities.
We're really excited for the upcoming October 2015 residency—we will be joined by David Schatz and Sereina Rothenburger of the Swiss graphic design studio Hammer, as well as two other world-renowned graphic designers and lecturers, to be announced shortly. That being said, check out who has joined us in lovely Montpelier, Vermont previously.
October 2011

Keetra Dean Dixon
Keetra is a designer and artist working under the handle FromKeetra. Her NYC-based workshop tends to focus on non-commissioned work, but occasionally finds the lure of a shiny client job too seductive to resist. Her work has been recognized on several fronts including a place in the permanent design collection at SFMOMA, as STEP magazine's Emerging Talent in 2009, and as the honorable ranking of ADC Young Gun in 2008. She has been featured in numerous publications, speaking engagements, and exhibitions, most recently including feature articles in Etapes Magazine, works exhibited for the 2009 U.S. Presidential Inauguration, and highlight pieces in several publications by Die Gestalten. Dixon developed many of her core design objectives during her 2004–2006 masters studies at the Cranbrook Academy of Art. Her work has gained notoriety for its friendly, sincere absurdism. Her socially themed objects & installations aim to involve the viewer as an active participant. The pieces create or exemplify heightened emotional moments and often rely on context or unique interactions to complete the work's narrative. Dixon was born in Anchorage, Alaska in 1977 and currently resides in Baltimore.
http://fromkeetra.com/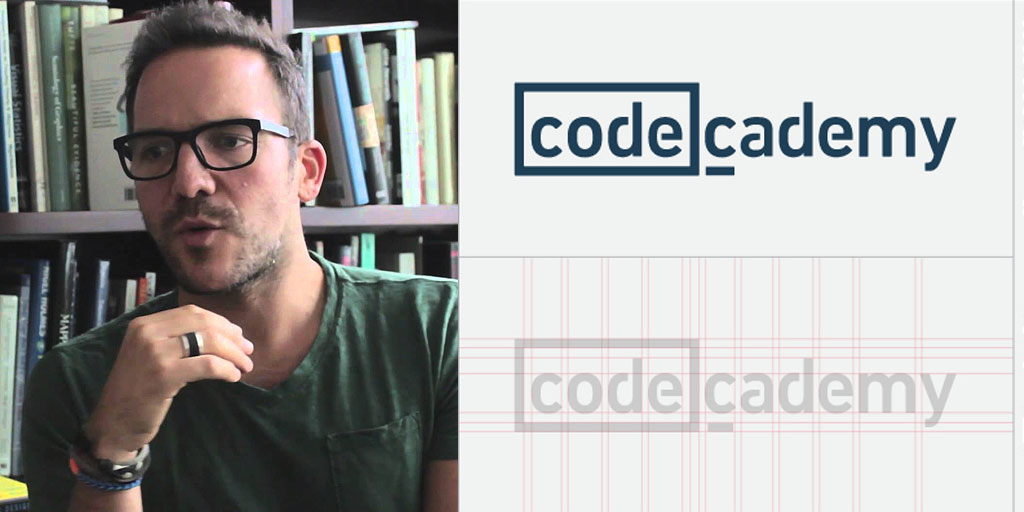 Manuel Lima
A Fellow of the Royal Society of Arts and nominated by Creativity magazine as "one of the 50 most creative and influential minds of 2009", Manuel Lima is an interaction designer, information architect and design researcher. He holds a BFA in Industrial Design from the Faculty of Architecture – Technical University of Lisbon and a MFA in Design & Technology from Parsons School of Design, New York. For this purpose he received 3 scholarships from Calouste Gulbenkian Foundation, the Luso-American Foundation and a Dean's scholarship from Parsons School of Design. During the course of the MFA program, Manuel worked for Siemens Corporate Research Center, the American Museum of Moving Image and Parsons Institute for Information Mapping in research projects for the National Geo-Spatial Intelligence Agency. After 3 years living, studying, working and teaching in NYC, Manuel moved to London where he currently works as a Senior User Experience Designer at Nokia's NextGen Software & Services. Manuel is also a frequent speaker in conferences and festivals around the world, on the topic of Information Visualization, in particular the visualization of complex networks. He has spoken in events such as OFFF, SHiFT, Reboot, VizThink, IxDA Interaction and MeshForum. 
http://www.mslima.com/myhome.cfm
April 2012

Jeanette Abbink
Jeanette Abbink joined the spring Graphic Design residency to discuss her amazing work at Dwell Magazine and the New York Times Magazine, as well as the writing and designing of her own book entitled 3D Typography. Abbink resides in New York and is the Founder and Art Director of Rational Beauty. She teaches part time at The New School in New York, and was formerly a Senior Designer for Esprit in San Francisco.
http://rationalbeauty.com/
 


Everything–Type–Company
Geoff Halber was the associate art director at The New School, senior designer for Winterhouse and Dwell, and designer for Planet Propaganda. He received a BA in Graphic Design and English from North Carolina State University and a Master of Fine Arts from Yale School of Art. He's served as a visiting critic at Srishti School of Art in Bangalore, India, and is a member of the design and architecture collaborative, Drift. He has also been the recipient of many national awards, including the Art Director's Club Young Guns Award. He currently lives in Brooklyn with his wife, Amber Bravo.
Kyle Blue was the creative director at Dwell Magazine from 2007 to 2011. While at Dwell, he oversaw the design, production, and photography for both the print and online iterations of the magazine, including a redesign of the magazine in 2008. During his tenure, Dwell was a finalist in the Corporate and Institutional Achievement category from the Cooper Hewitt National Design Awards. Before Dwell, Blue worked as a senior designer at Apple, as a designer for Lucille Tenazas, and as a design fellow at the Walker Art Center. A native of North Carolina and a graduate of North Carolina State University, he currently lives and works in Brooklyn, where he enjoys a mix of coffee and cycling. He is a regular contributor to Arkitip.
 
Collectively Geoff Halber and Kyle Blue make up ETC, or the Everything–Type–Company, a Brooklyn-based design studio that specializes in the design of identity, publishing, and interactive projects for clients working in culture and commerce. ETC's design solutions capture the spirit of a project through the configuration of well-conceived ideas, a visual language, and a high level of craftsmanship. Halber and Blue joined the spring Graphic Design residency to talk about their recent re-design of Spin Magazine. The first issue of their design of Spin was published in March 2012, and they will be designing the next six issues.
http://www.etc-nyc.com
October 2012

Studio X: Gavin Browning, Glen Cummings
Glen Cummings, Graphic Designer and Gavin Browning, Curator/Editor, co-created the experimental research and public programming for STUDIO-X NEW YORK, a downtown branch of Columbia University's GSAPP. In their lecture, they discussed their relationship over time and the various projects they've completed together.
http://www.gavin-browning.com/
http://mtwtf.com/

Ian Lynam
Ian Lynam is a graphic designer and writer living in Tokyo. He runs a multidisciplinary design studio that focuses on pan-cultural identity design, multilingual web design & development, type design, interior design and editorial design. He is a graduate of Portland State University (B.S. Graphic Design) and California Institute of the Arts (M.F.A. Graphic Design).He is adjunct graphic design faculty at Temple University Japan and Meme Design School. An Asia Pacific Design Award winner, he is the co-founder of Néojaponisme (http://neojaponisme.com), is a contributing editor at IDEA Magazine, and writes regularly for Slanted and a host of design books.
http://ianlynam.com
April 2013

MyLinh Trieu Nguyen
Nguyen's work explores ideas of distribution, collaboration, and curation through new and appropriate frameworks, primarily in digital media. Nguyen presented a body of work that includes client commissions and self-initiated projects. She also presented work made in her former position as the Art Director of the Wolfsonian-Florida International University, the Miami Beach museum, library and research center that uses its rich collection to illustrate the persuasive power of art and design. Nguyen holds an MFA in Graphic Design from Yale and a BFA in Design/Media Arts from UCLA.
http://www.mylinhtrieu.com/

Ely Kim
Before Gangnam Style there was Boombox, the video by Yale graphic design student that went viral in 2009. In Boombox, Kim taped himself on 100 consecutive days dancing in 100 styles to 100 songs. The result is a vibrant short film that celebrates the joy of making.
Ely Kim is an artist, graphic designer and self-described healer who lives in Brooklyn. Born in Los Angeles and raised in Las Vegas, he received an MFA in Graphic Design from Art Center College of Design in Pasadena. Recent exhibitions include The Art of Pop Video in Cologne, and QNTV at Queen's Nails Projects in San Francisco. In his talk, Kim discussed his quest to make bravely enthusiastic work with sincerity, as he focuses on asking not "why" but rather "why not?" in the practice of graphic design.
He also instigated a fairly wild dance party which got the faculty in trouble.
http://www.welikehim.com/

Anne West
(Guest Designer, Thesis Workshops, Spring 2013 — Present)
Anne West is a writer, theorist, and independent curator. Since 1996 she has taught in the Division of Graduate Studies at Rhode Island School of Design, where she supports students across disciplines in conceptualizing and writing their Master's thesis. She holds research interests in phenomenology, poetics, and interpretive human studies. Her interpretive projects have been featured on "Two New Hours", C.B.C Radio, in catalogue essays for museums and galleries in Canada and the United States, and in art journals, as well as through initiatives with the Big Picture Company, Fetzer Institute, Center for Organizational Learning, Boston, and the Aldrich Contemporary Art Museum, among others. West is author of "Mapping the Intelligence of Artistic Work" and recent recipient of RISD's John R. Frazier Award for Excellence in Teaching. West has a Ph.D. in Arts and Media Studies from the University of Toronto, Canada and is a Fellow of Syracuse University.
http://annewest.net/
October 2013

Denise Gonzales Crisp
Denise Gonzales Crisp is Professor of Graphic Design, in the College of Design at North Carolina State University, where she served as Department Chair from 2002 to 2006. Prior to arriving at the college in Fall 2002, Gonzales Crisp was senior designer for Art Center College of Design in Pasadena, California, and principal of the studio SuperStove! designing projects such as Artext magazine, Southern California Institute of Architecture lecture series, and books for independent presses. Denise Gonzales Crisp's current research areas include defining the DecoRational (a term she coined), which is the basis for the exhibition Deep Surface: Contemporary Ornament and Pattern at the Contemporary Art Museum in Raleigh, co-curated with Susan Yelavich, Director of the Masters in Design Studies Program at Parsons The New School for Design, New York. Gonzales Crisp also defends, writes, and lectures on alternative design writing. An ongoing speculative body of work, "Tools That Make Type," looks at the nature and culture of the tools people use to give form to written language. Gonzales Crisp is also the author of the textbook Graphic Design in Context: Typography (September 2012), one in a new series edited by Meredith Davis and published by Thames & Hudson UK.
http://visualdgc.blogspot.jp/

Stefan Bucher
After working as a freelance illustrator in his native Germany, he moved to California and earned his degree from Art Center College of design in 1996. He is the author of the books All Access—The Making of 30 Extraordinary Graphic Designers (2004), 100 Days of Monsters (2007), The Graphic Eye—Photographs by Graphic Designers From Around the Globe (2009), You Deserve a Medal—Honors on the Path to True Love (2011), 344 Questions—The Creative Person's Do-It-Yourself Guide to Insight, Survival, and Artistic Fulfillment (2011) and The Yeti Story (2012) which he wrote and illustrated exclusively for Saks Fifth Avenue.
He has created designs for David Hockney, Judd Apatow, Blue Man Group, and the New York Times. D&AD declared him a Young Gun back in 2004. He designed the titles for the motion pictures "The Fall", "Immortals" and "Mirror, Mirror" by director Tarsem, and his time lapse drawings appear on the Emmy award television show "The Electric Company" on PBS.
Starting in November 2006 he filmed himself blowing ink on a piece of paper, making each random blocked into a monster. He linked the result to his blog and, for the next 99 days, posted a new monster every night. He found himself the seed crystal for a community of monster obsessives that used his drawings as an excuse to tell stories. The monsters typographic cousins are currently appearing on the Emmy award winning reboot of the classic children's television show "The Electric Company" on PBS. The Daily Monster MONSTER MAKER, an app that lets people create their own monsters, has been downloaded from the Apple App Store over 200,000 times.
He is responsible for CD packages for everyone from indie artists to Whitney Houston and staying to the multi platinum soundtrack for the movie "The Matrix." From 2003 to 2007 he created the illustrated column "ink and circumstance" for STEP magazine. He is the inaugural designer and creative director of the Echo Park Time Travel Mart, which operates as a front for Dave Eggers' 826LA, a nonprofit organization dedicated to supporting students age 6 to 18 with their creative and expository writing skills.
344lovesyou.com
dailymonster.com
April 2014

Caroline Oh
Smartphones and tablets are extensions of their users' bodies and minds and modes of living. We talk+text and bank, but also mediate, organize, express and measure intimate behaviors that range from sex with strangers to apneic sleep to family historiography. We expect — demand — tools that let us do these things and continually crave deeper functionality with more transparent, automated interfaces. Note-taking and the selfie share the input queue with ambient sound, heat, light, vital signs and geospatial coordinates. Caroline's lecture explored this new frontier of interactive personal tools and the evolving role of designers — as it shifts away from aesthetics in favor of the refinement of motions and behaviors aimed to give software a soul with its own agency. Few conventions have formed. User behaviors change quickly, and interfaces learn as much from (or about) users as users learn from interfaces. Are designers the key to making virtual tools visceral?
http://carolineoh.com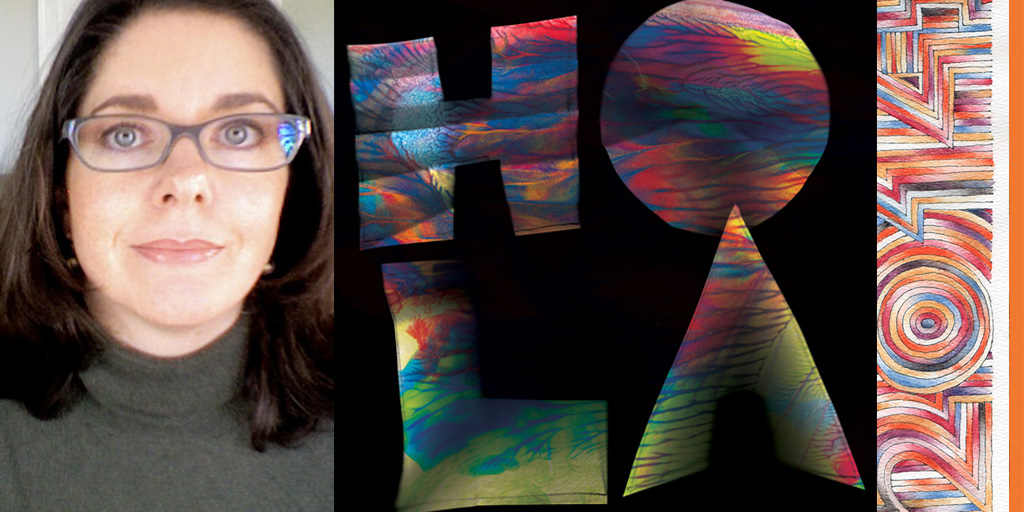 Lorena Howard-Sheridan
Mexican-American designer based in Austin, Lorena runs a small publishing house, Salted Caramel Books, specialized in books for Spanish speaking kids that live in English speaking countries. She is adjunct faculty at Centro, a school of design, film and television in Mexico City, where she conducts experimental workshop in which the participants explore the possibilities of visual research within the design process.
Lorena majored in Graphic Design in Mexico City, and went to Basel School of Design for a degree in visual communication. Shortly after that she started dividing her time between teaching and designing, and living between Mexico City and the US. (She considers her first three years of professional experience in New England to be an additional grad-school-like learning experience.)
Since she was in college, Lorena tried her luck in different fields (advertisement, illustration, commercial film, magazine design and even some brief journalism) before settling for Graphic Identity and Publishing design, and has collaborated mostly with cultural institutions (like The House of Mexico in Paris and the Octavio Paz Foundation), and university presses (like Rochester University Press and the UP at the University of Guadalajara, Mexico).
As an addition to her Typography courses, she has lectured internationally on the subject of Vernacular Mexican Lettering, and published the book Sideway Glances.
Lorena's work has been recognized by Quorum (Mexico), BoNE (Best of New England) and Independent Publisher Awards.
http://www.lorenahoward.com/

Dalida María Benfield
Dalida María Benfield is a media artist and researcher who produces video, installations, archives, artists' books, workshops, and other pedagogical and communicative actions, across online and offline platforms and often, collectively. Her current work, "los archivos del cuerpo (body files)" explores a decolonial feminist aesthetics and the poetics of knowledge sharing, taking the form of an online platform, an open access archive of art and writing, an installation, a video screening series, workshops, and print publications. Alongside her teaching in the VCFA Visual Arts program, she is a Faculty Associate at the Berkman Center for Internet and Society at Harvard University, where her research is on the politics and poetics of online video. Previously, she taught at the School of the Art Institute of Chicago, and from 1994 – 2007, she was a member of the artists' collective, Video Machete, which created open access media centers and free workshops as a practice of liberatory pedagogy. She collaborates extensively with transnational feminist research and activist media networks. Her work has exhibited internationally at the Espacio Parqueadero, Museo del Banco de La Republica, Bogotá, Colombia; Arte Nuevo Interactiva, Merida, Mexico; Galeria Arsenal, Bialystok, Poland; and in the U.S., the Fredric Jameson Gallery, Duke University; Playspace Gallery, California College of Art, San Francisco; and the New Museum of Contemporary Art, New York. She writes and lectures extensively on decolonial and feminist media, and recent publications include "Flow" in Social Text/Periscope (July 2013), as well as chapters in Estéticas Descoloniales (Bogotá, Colombia: Universidad Distrital Francisco José de Caldas, 2012), Mapping Latina/o Studies: An Interdisciplinary Reader (New York: Peter Lang, 2012); Art and Social Justice Education: Culture as Commons (Routledge, 2012); and Making Our Media: Global Initiatives Toward a Democratic Public Sphere (Hampton Press, 2009). She has a Ph.D. (2011) from the University of California-Berkeley in Ethnic Studies with Designated Emphasis in Gender, Women and Sexuality Studies, and an MFA (1989) from the School of the Art Institute of Chicago.
http://vcfa.edu/visual-art/faculty/dalida-mar%C3%ADa-benfield
https://dalidamariabenfield.wordpress.com/

October 2014

Chris Ro & Yunim Kim
Chris Ro is a designer and educator at Hongik University in Seoul, South Korea. Formerly a very heavily practice based designer, Chris now divides his time between design education, practice and the exploration of some of the peripheral areas of design. He previously studied Architecture at UC Berkeley and later Graphic Design at the Rhode Island School of Design.
Yunim Kim is currently based in Seoul, South Korea and can most easily be defined as a jack of all trades wearing many hats in many different circumstances. She currently divides her time as an editor, writer, producer, lecturer, designer and artist. She previously studied English Education at Kyunghee University and later Arts and Cultural Management and Marketing at Seoul National University. She has worked for a number of arts centered organizations such as the National Center for Performing Arts (the National Gugak Center), Korea Arts Management Service and the Korea Design Foundation.
http://adearfriend.com/

Eddie Opara
Eddie Opara studied graphic design at the London College of Printing and Yale University, where he received his MFA in 1997. He began his career as a designer at ATG and Imaginary Forces and worked as New York office as partner in 2010. A multifaceted designer, Opara's work encompasses strategy, design and technology. His projects have included the design of interactive installations, websites, user interfaces and software, brand identity, publications, packaging, and environments, with many of his projects ranging across multiple media.
http://new.pentagram.com/category/partners/eddie-opara/

Jody Gladding
Jody Gladding's newest poetry collection is Translations from Bark Beetle (Milkweed Editions, 2014). Her other books include Rooms and Their Airs (Milkweed Editions), and Stone Crop (Yale University Press). Her poems have appeared in ecopoetics, Orion, Terrain.org, and other journals.
She also translates French and has produced some 25 translations for Archipelago Books, Columbia Univ. Press, Princeton Univ. Press, Yale Univ. Press and other publishers. Gladding has taught at Cornell Univ., has been a fellow at the MacDowell Colony, Resident Poet at the Frost Place, Stegner Fellow at Stanford Univ., and the recipient of the French American Foundation Translation Award, Centre National du Livre Translations Grants, and a Whiting Writers' Award. Her work also includes collaborative site-specific installations that explore the interface of language and ecology. She lives in East Calais, Vermont.
April 2015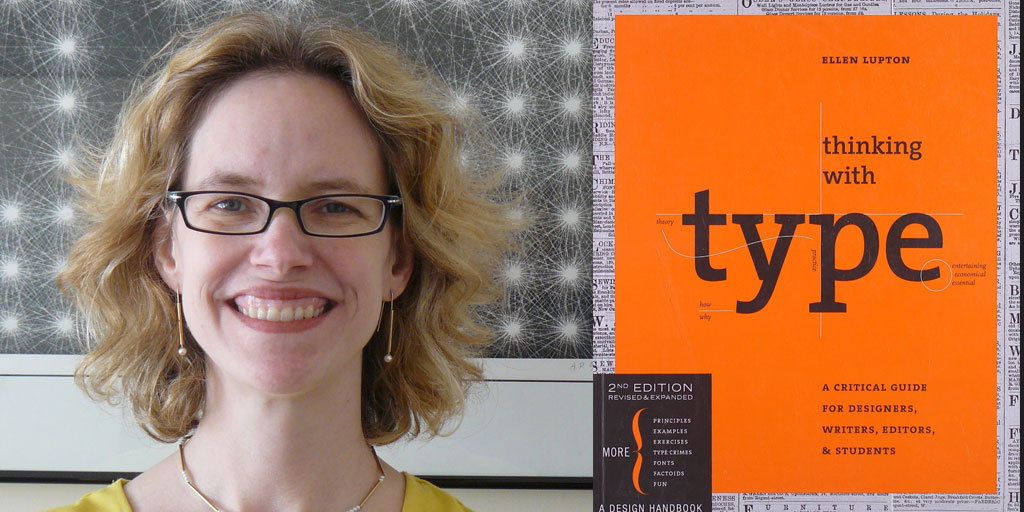 Ellen Lupton
How do people respond to the designed environment? When we look at a poster, a website, or a road sign, our brains process information to help us use and understand information. Designers can employ these theories to amaze, delight, and manipulate the eye and mind. From the laws of perception to concepts of narrative, behavior, and how to tell a joke, theories of thinking and communication shed light on how design works. Illustrated with fun and surprising examples of design, Ellen Lupton's lecture got us thinking about how we see. She drew on current projects and research, including her exhibitions "Beautiful Users" and "How Posters Work" at Cooper Hewitt, Smithsonian Design Museum.
Ellen Lupton is Senior Curator of Contemporary Design at Cooper Hewitt, Smithsonian Design Museum in New York City. Her exhibition Beautiful Users and Process Lab are open through spring 2015. Past exhibitions include Graphic Design: Now in Production, co-organized by Cooper-Hewitt and the Walker Art Center, and the National Design Triennial series. Lupton also serves as director of the Graphic Design MFA Program at MICA (Maryland Institute College of Art) in Baltimore, where she has authored numerous books on design processes, including Thinking with Type, Graphic Design Thinking, and Graphic Design: The New Basics. Recent books include Type on Screen (2014). Coming soon: How Posters Work (May, 2015)."
http://elupton.com/

Draw Down Books
Christopher and Kathleen Sleboda live and work in New Haven, CT. They create work as graphic designers, illustrators, artists, curators, writers, researchers, and publishers. They are founders of the small publishing house Draw Down and partners of the illustration-design practice Gluekit. They most recently wrote an essay and published a monograph about the work of artist Cleon Peterson. 
http://www.draw-down.com/
Stay tuned for our next guest designers and critics—to be announced soon!